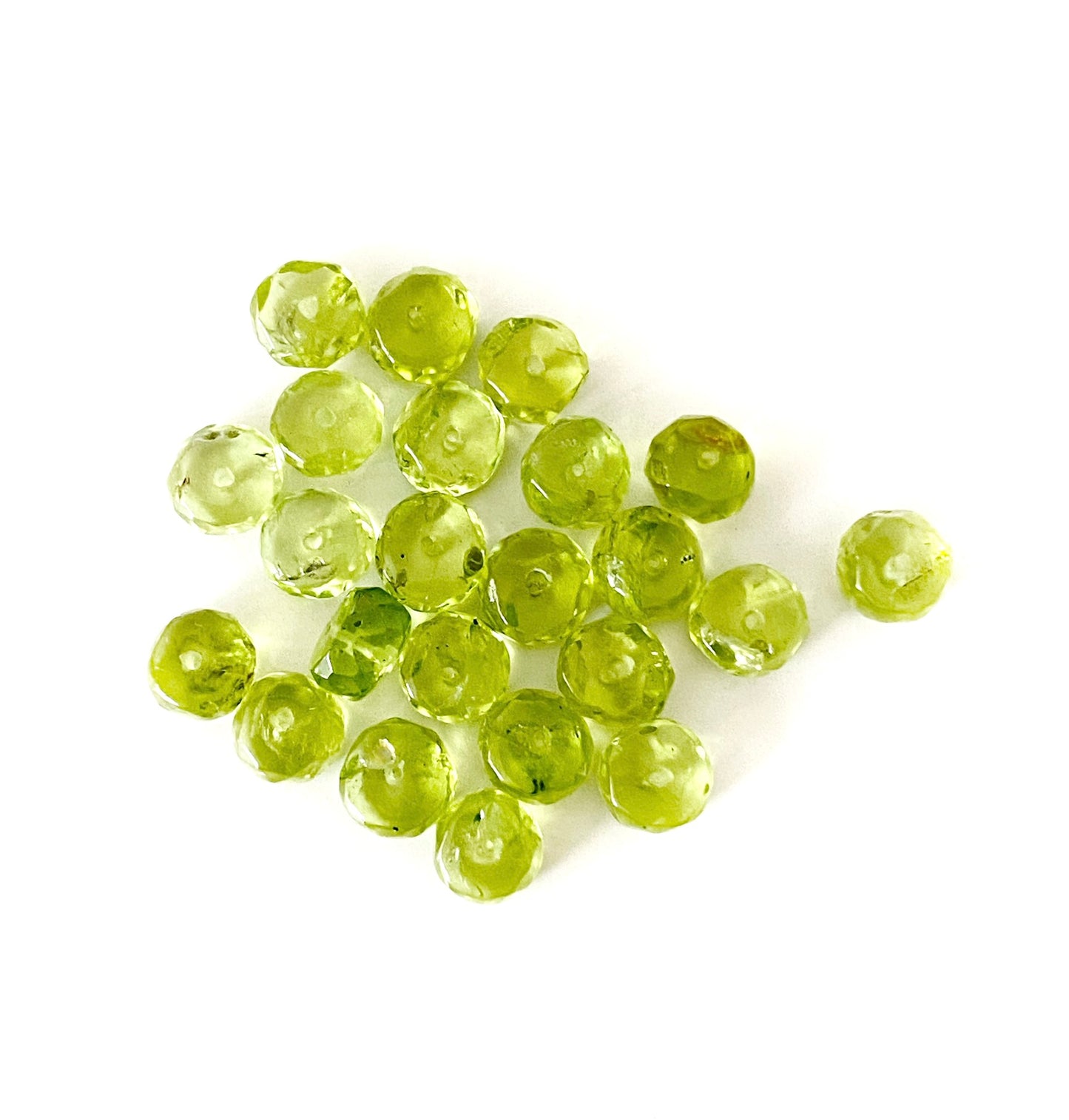 Peridot, the sunshine loving, happiness promoting, everyday wearing, positive vibing stone!
Well I guess the title basically sums it up!
But there's more. 
It's a symbol of yearly renewal ( Paired with Smoky Quartz, it's perfect for 2021) Peridot is connected to the sun, which is why I love it so much. It's the Vitamin D of stones, wish we could drink it sometimes! It's said help you stay on the bright side of life. According to legends, if you wear a Peridot necklace, you will attract love into your heart. Wear it to channel the free spirit of a natural setting, meaning if you're a city dweller, and it's got you longing for some clean fresh country air, this is your stone!
It's found in lave, meteorites and deep in the earth's mantle. Egyptians called it the "gem of the sun". And according to gia.com - In 2005, peridot was found in comet dust brought back from the Stardust robotic space probe. How friggin cool is that!
On the island of Oahu you can find tiny particles of Peridot on the sand, said to be the tears of Pele, the goddess of elements. They get their gorgeous green color from a mineral called Olivine, which has properties of silicate, magnesium and iron. It's also been called the poor man's Emerald, due to the lower cost. 
But like the title says, it promotes happiness, abundance and prosperity. Wearing Peridot jewelry can act like an antidepressant, to ward off negative energy to allow more light into your life. It can increase feelings of self worth. According to Wikipedia, it is believed by some superstitious people to carry the gift of "inner radiance" , sharpening the mind and opening it to new levels of awareness and growth, helping one to recognize and realize one's destiny and spiritual purpose. 
Green happens to be one of two of my favorite colors. For my Renewal collection (just thought of the name last night, was nagging at me for awhile) I am pairing it with Smoky Quartz, which is a grounding stone. This pandemic has many people reevaluate their priorities and what is important to them. I think it's made everyone forcefully slow down and start appreciating people and things in life again. I finally chose to create a collection, something that wasn't really in my mind before 2020. But I am excited to share it with the world. It's meant to help everyone feel a bit better about life in general and hopefully put some light and hope back into the everyday life, even though it's not going to be anything like it used to be. Here's a look at a simple pair of Peridot earrings I made. ( If you join my email subscriber list and make a $50 purchase, you get these earrings free!)