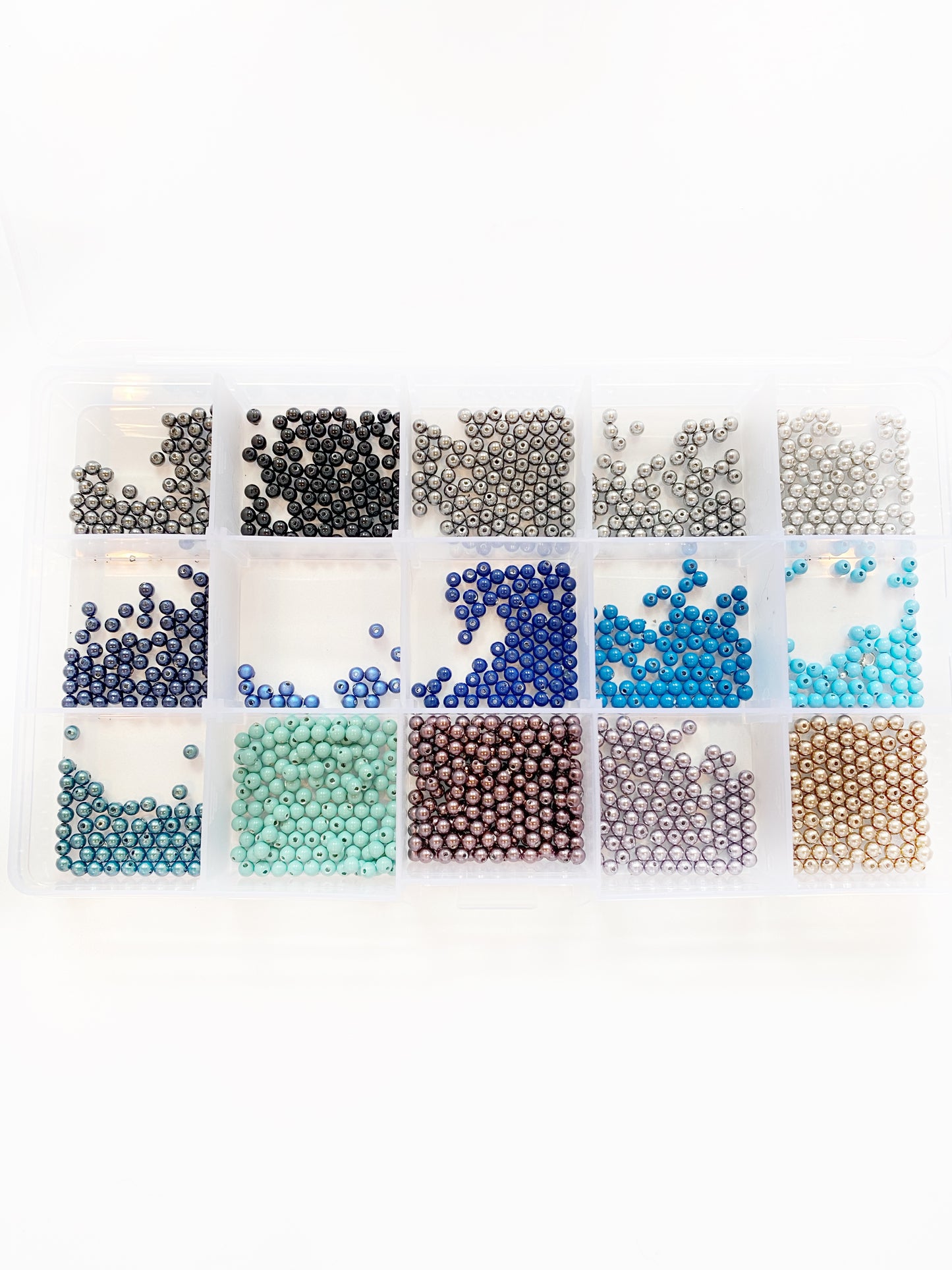 My newest obsession is Swarovski's Crystal Pearl beads, they are luxurious looking with so many gorgeous colors, the combinations are endless!
So I go through these obsessions with jewelry making supplies, it happens all the time. I see something I like and then I can't get it out of my head. Well it's happened again...
Swarovski Pearls! I love them, everything about them. The colors, they are lightweight, inexpensive. It's great to be able to pass all of that along to my customers.
How cute are these earrings. Click on the picture to see more about them. I made myself a pair and I wear them with jeans and white tshirt but I've also worn them with a cute black summer dress. I haven't even added the bracelet to my website yet, that will be happening today.
The Swarovski pearl, also known as the Swarovski Crystal pearl, is an imitation pearl that is created by using a Swarovski crystal at the center rather than a plastic bead. Using crystals rather than plastic beads yield a surprisingly realistic imitation pearl. These simulated pearls are reasonably priced and come in a variety of sizes and colors. Realism without the high price is one of the major benefits of the Swarovski pearl.
Once the properly sized crystal spheres are selected, each sphere is layered with several coats of mother of pearl. The crystal base at the center is the factor that sets these imitation pearls apart from others. Each completed Swarovski pearl exhibits a more luminous appearance than other imitation pearls. - leaf.tv
I am not a fan of pearls in general, and I definitely don't like imitation pearls at all. But these are different, they are made to mimic pearls but not necessarily be pearls, if you know what I mean. The colors are so striking. ( I just sat here for 20 mins trying to come up with the right word and I am going w/ striking. If you have a better word, please let me know)  I am trying to see if they come in other shapes, but so far I have only found some small rice shaped ones, but not sure how I feel about those yet. 
But they are perfect for wire wrapping
And I love that there is a crystal in the middle, not a plastic bead. They come in so many colors, I have even imagined all the combinations yet! I'm like a kid in a candy store.
So comment below and tell me what you think?