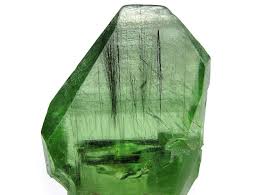 Highlight: August's Birthstone
AUGUST'S GORGEOUS BIRTHSTONE
Evoking feelings of vitality, renewal and growth, much like a lush garden. Peridot's gorgeous green hues run from light lime to deep olive.
It's the perfect stone to easily up your elegance game with any outfit.
Understated and effortless, it's the only stone of one color. Once referred to as the "gem of the sun" it conveys positivity and light.
It's part of the Olivine mineral family and it's found in Hawaii, Brazil, Pakistan and Australia.
It was a favorite stone for Cleopatra, born from fire and raw energy of the earth's core.
Peridot promotes emotional balance ( great for moms heading into back to school time) and inner harmony.
It's such an effortless stone to wear if you want to allow more happiness into your life as it helps to alleviate stress, anxiety and negative emotions.
Looking to foster a sense of calmness in your day, or are you going through a positive transformation? Then grab yourself some Peridot jewelry.
It offers a sense of effortlessly cool charm to the day. It aligns perfectly w/ the laid back summer vibe of August.
Infuse your style with the positive energy and nature's beauty, feel a deeper connection to self when you add this gorgeous stone to your life.